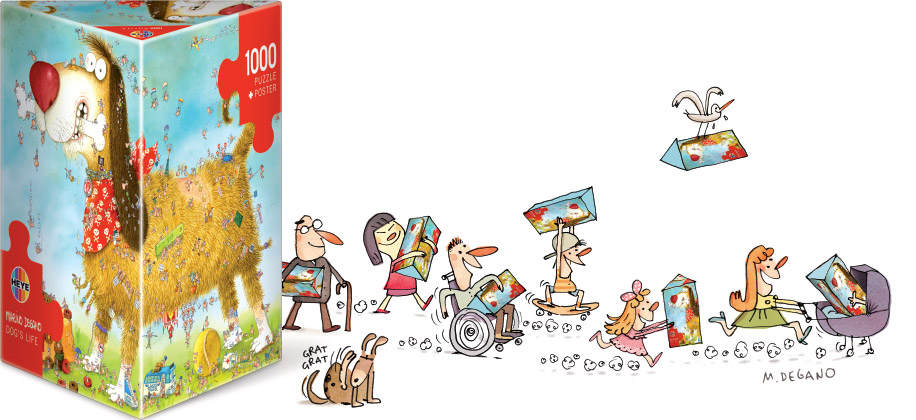 THAT'S IT!
I am happy to tell you that my new puzzle "A DOG'S LIFE" is now for sale!
Ok, ok, i know, i'm a little bit late. The puzzle is available since the beginning of this year :)
Here some sites where you can buy them online.


United Kingdom:

Germany:

South Africa:

.
Taiwan:

Italia:

France:
If you know any good webshops where buy my puzzles online, I would be really grateful if you could send me these. If some links are broken, please notify me.
And should you require further information, put your question below or contact me on my
facebook page
.
Please understand if I don't make it to answer quickly.
You can also visit the site of my publisher -
Heye Verlag
.
...